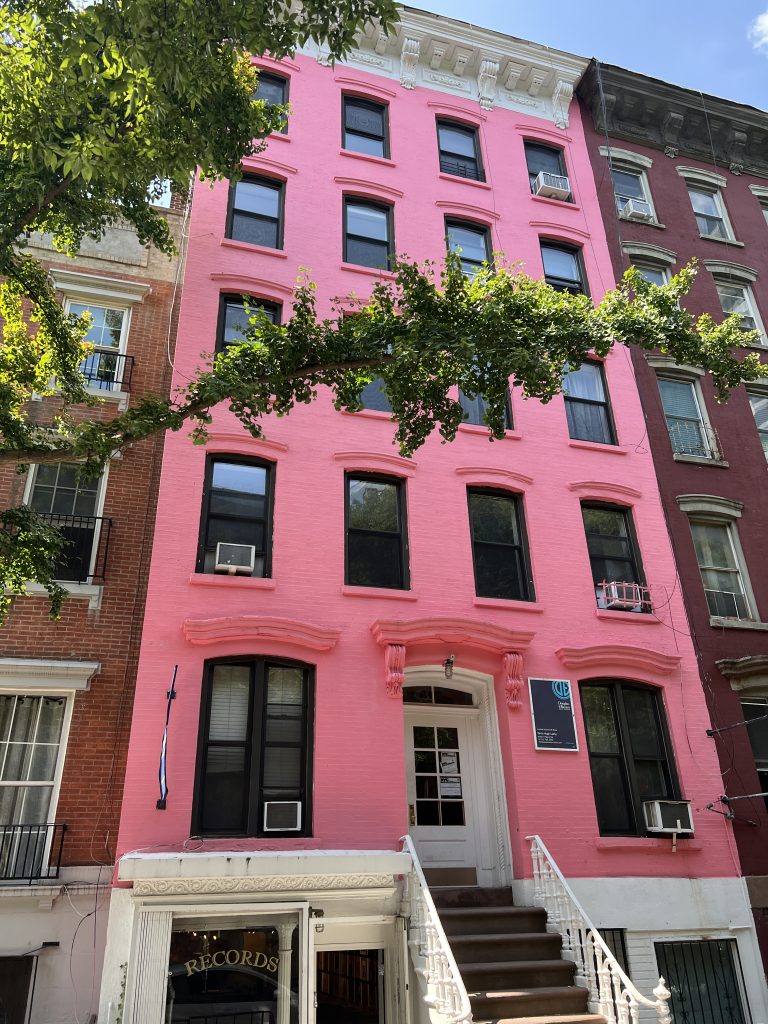 Profile: Lower East Side, Manhattan
The Lower East Side, often referred to as LES, is a vibrant and historically rich neighborhood located in the southeastern part of Manhattan, New York City. It is bounded by Houston Street to the north, the East River to the east, Canal Street to the south, and Bowery to the west. With its diverse mix of cultures, bustling streets, and eclectic character, the Lower East Side has become one of the most sought-after neighborhoods in the city.
History: The Lower East Side has a fascinating history that dates back centuries. It was initially settled by Dutch and German immigrants in the 17th century. Over time, waves of immigrants from various countries, including Ireland, Italy, Eastern Europe, and Jewish populations, flocked to the area, shaping its cultural landscape. The neighborhood played a significant role in New York City's immigrant history, serving as a gateway for many newcomers seeking better lives.
Architecture: The Lower East Side features a blend of architectural styles that reflect its diverse history. Along its streets, you can find a mix of tenement buildings, historic row houses, converted factories, and modern high-rises. The area is known for its iconic fire escapes, ornate facades, and charming pre-war buildings. The blend of old and new architecture adds to the neighborhood's unique charm and character.
Culture and Arts: The Lower East Side has long been a haven for artists, musicians, and creatives. It boasts a thriving arts scene with numerous art galleries, theaters, and performance spaces. The area has also been home to iconic music venues such as CBGB, which played a pivotal role in the punk rock movement. Over the years, the Lower East Side has nurtured emerging talents and continues to inspire new artistic expressions.
Entertainment and Nightlife: The neighborhood is renowned for its vibrant nightlife and entertainment options. Delancey Street, Ludlow Street, and Rivington Street are filled with trendy bars, clubs, and music venues that cater to a variety of tastes. From dive bars to speakeasies, the Lower East Side offers a diverse array of options for those seeking a night out on the town. The neighborhood's energy and lively atmosphere make it a hotspot for locals and tourists alike.
Culinary Delights: The Lower East Side is a food lover's paradise, offering a wide range of culinary delights. The neighborhood is famous for its Jewish delis, where you can indulge in traditional favorites like pastrami sandwiches and matzo ball soup. Additionally, you'll find an abundance of trendy restaurants, cafes, and food markets serving cuisines from around the world. From classic bagels to international street food, the Lower East Side promises a mouthwatering experience for every palate.
Shopping: The Lower East Side is a haven for shoppers who appreciate unique and independent stores. The area is known for its boutique shops, vintage clothing stores, and designer boutiques. Orchard Street, in particular, is famous for its street markets and flea markets, offering a treasure trove of vintage finds, antiques, and locally crafted goods. Whether you're searching for fashion, home decor, or one-of-a-kind souvenirs, the Lower East Side offers a diverse shopping experience.
Parks and Recreation: Despite being a densely populated urban neighborhood, the Lower East Side provides several green spaces for outdoor activities and relaxation. East River Park offers stunning views of the Manhattan skyline and features sports fields, jogging paths, and a waterfront promenade. Additionally, Sara D. Roosevelt Park provides ample space for picnics, sports, and community events. These parks serve as vital community hubs and provide residents and visitors with a much-needed respite from the bustling city streets.
Community and Diversity: The Lower East Side is known for its tight-knit community and cultural diversity. The Lower East Side prides itself on its diverse community, which is a vibrant mix of different ethnicities, backgrounds, and cultures. This cultural tapestry is reflected in the neighborhood's shops, restaurants, and community events. The community actively celebrates its heritage through festivals, parades, and cultural institutions like the Tenement Museum, which offers a glimpse into the lives of immigrant families in the area.
Community organizations and grassroots initiatives play a crucial role in the Lower East Side, advocating for affordable housing, social justice, and the preservation of the neighborhood's historical and cultural significance. The residents' deep sense of pride and activism fosters a strong sense of belonging and creates a tight community bond.
Transportation: The Lower East Side is well-connected to the rest of Manhattan and beyond. The area is served by multiple subway lines, including the F, M, J, Z, B, and D trains, providing easy access to other neighborhoods in the city. Bus routes also run through the neighborhood, offering convenient transportation options. Additionally, the Williamsburg Bridge and Manhattan Bridge connect the Lower East Side to Brooklyn, further enhancing connectivity.
Education: The Lower East Side is home to a range of educational institutions, from public schools to private academies. The neighborhood has several public elementary and middle schools, providing education to the local community. There are also specialized high schools and alternative learning centers catering to a diverse student population. Additionally, the neighborhood is in close proximity to renowned universities and colleges in Manhattan, providing opportunities for higher education.
Conclusion: The Lower East Side of Manhattan is a neighborhood with a rich history, diverse culture, and an indomitable spirit. Its blend of old-world charm and contemporary vibrancy creates a unique atmosphere that attracts residents and visitors alike. From its historic tenement buildings to its lively entertainment scene, the Lower East Side offers a dynamic blend of experiences. Whether you're exploring its art galleries, indulging in its culinary delights, or immersing yourself in its cultural heritage, the Lower East Side provides a captivating and immersive urban experience.